A project completed in partnership with the City of Madison to investigate the fairness of tax-assessed home values with respect to racial demographics.
Collaborated remotely with a team of students, managed deadlines, meet with stakeholders, and used version control software for datasets and data-analysis code.
Gained domain-specific knowledge to adequately interpret a large dataset of high-dimensional features.
Combined publicly available and web-scrapped datasets to examine demographic factors.
Performed feature engineering to create new, useful features for analysis.
Used a multi-variable regression model to predict the effect of many factors on correct assessment values.
Interpreted and performed analysis of geospatial data.
Generated a wide array of intermediary and final visualizations using matplotlib.
Presented work to stakeholders, and created a written report.
Tools & Technologies Used:
Python, Pandas
Matplotlib
Feature Engineering
Regression
Clustering
Virtual-Environments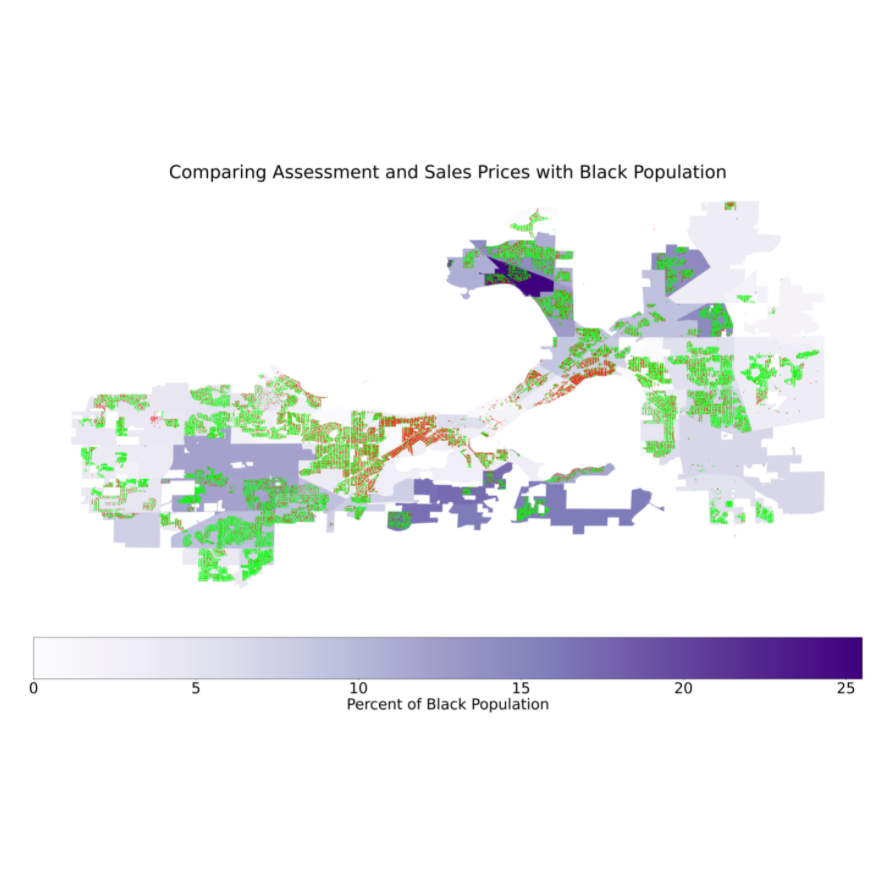 A new image compression format that uses both unsupervised and supervised machine learning techniques to (hopefully) outperform existing methods of image compression
Utilized principle component analysis to optimize color information in sub-blocks of image.
Developed novel unsupervised learning technique for learning multiple orthogonal sub-spaces of high-dimensional data using gaussian mixture models and expectation maximization.
Used cross-validation to tune the hyper-parameters of models used for different stages of image compression.
Performed analysis, comparing performance to existing image compression standards like JPEG and PNG.
Leveraged numpy and vectorization techniques to improve runtime performance of training compression models.
Tools & Technologies Used:
Python
Numpy
sklearn
Matplotlib
Cross-Validation
Virtual Environments
KMeans Clustering
Gaussian Mixture Models
Jupyter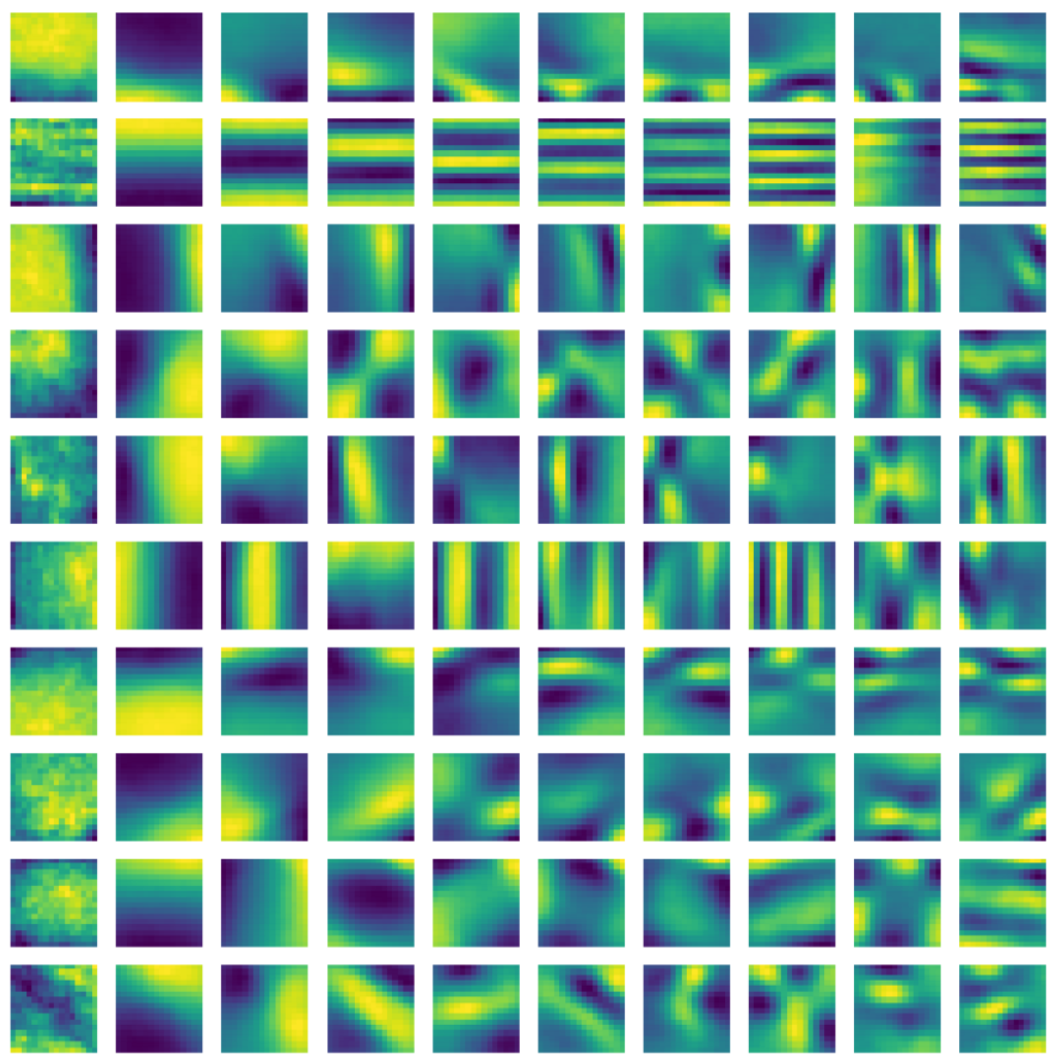 A showcase of metrics tracking Milwaukee's status as a Tech Hub
Worked directly with stakeholders from multiple organizations to gather, analyze, and display data on a custom-made public portal, managed by a proprietary internal website
Organized meetings, managed ongoing and future tasks, and mentored members of a six-person interdisiplinary team
Conducted principal development work on the aforementioned web software, including creating a Vue-TS front-end, TS-Node-Express back-end and SQL Server database
Setup continuous deployment using AWS CodePipeline, AWS Elastic Beanstalk, and AWS S3
Created over 10 interactive data visualizations using Microsoft Power BI
Tools & Technologies Used:
AWS CodePipeline
AWS Elastic Beanstalk
AWS S3
NodeJS
Javascript
Typescript
VueJS
jQuery
Express
SQL
SQL Server
Selenuim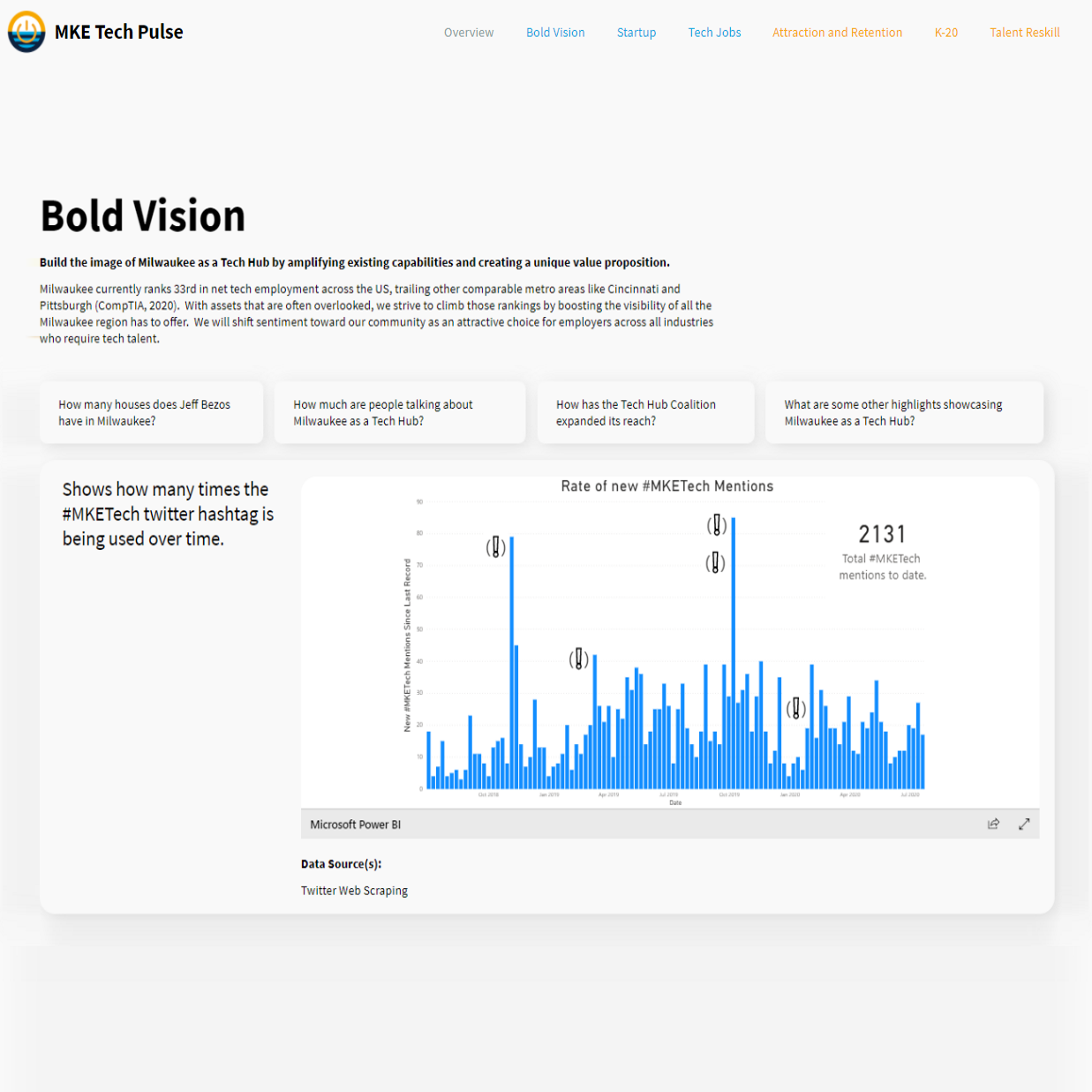 My final project for an introductory Data Science class, an analysis of Horror Movie data
Gathered data from a selenuim-built web scraper.
Used popular python data analysis and visualization tools
Created ten visualizations on different aspects of the data, with a focus on analysing the relationship between movie ratings, popularity, and profitability.
Published to a static website.
Tools & Technologies Used:
Python
Matplotlib
Pandas
SciKitLearn
Selenuim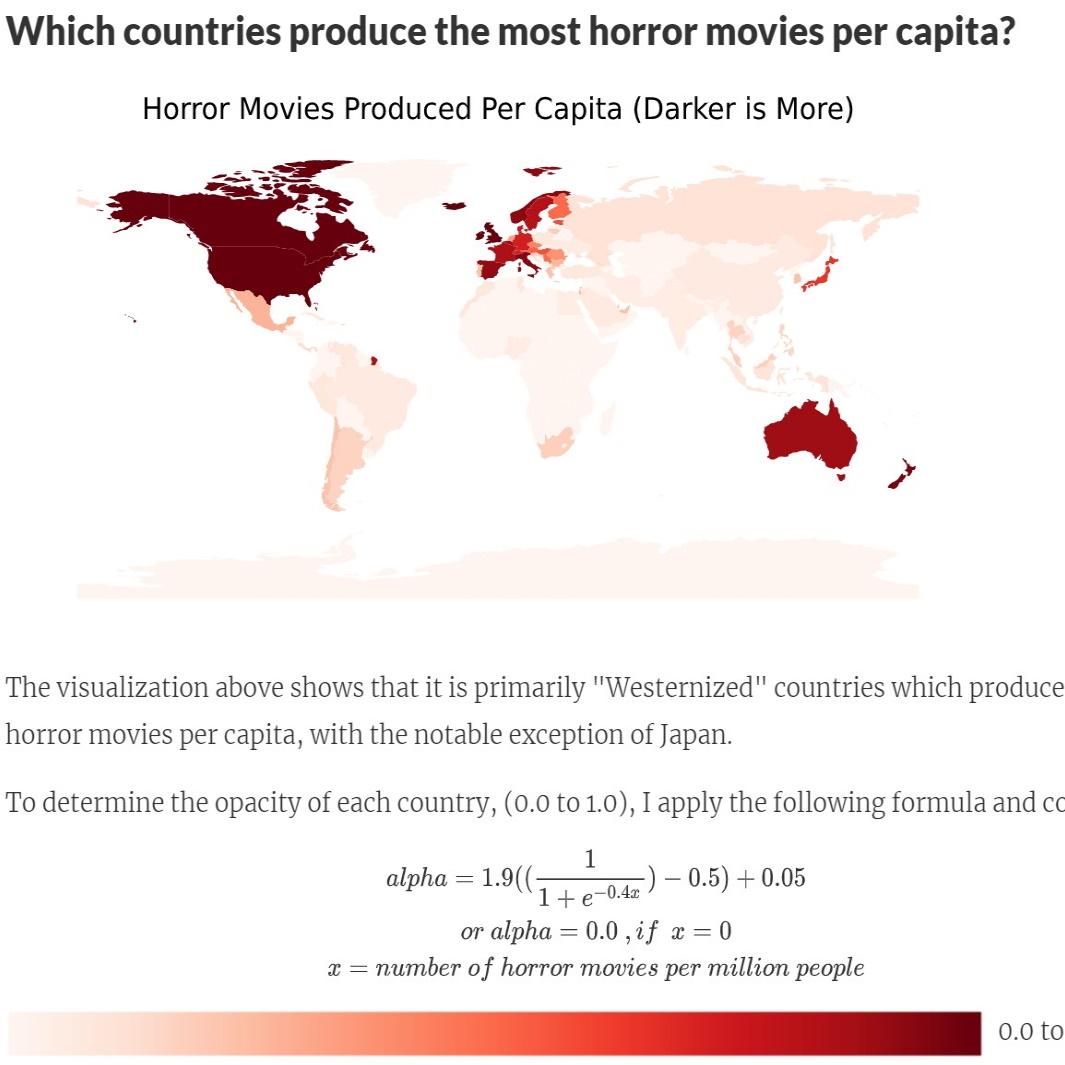 A full-stack NodeJS web app with basic social media functionality
Implemented a front end with VueJS.
Implemented a back end with sign-in, sign-up, and content creation in NodeJS with typescript and express.
Built and deployed the app to Heroku.
Hosted a SQL Server database in Microsoft Azure.
Collected user feedback
Tools & Technologies Used:
NodeJS
Javascript
Typescript
VueJS
Express
SQL
SQL Server
Azure
Heroku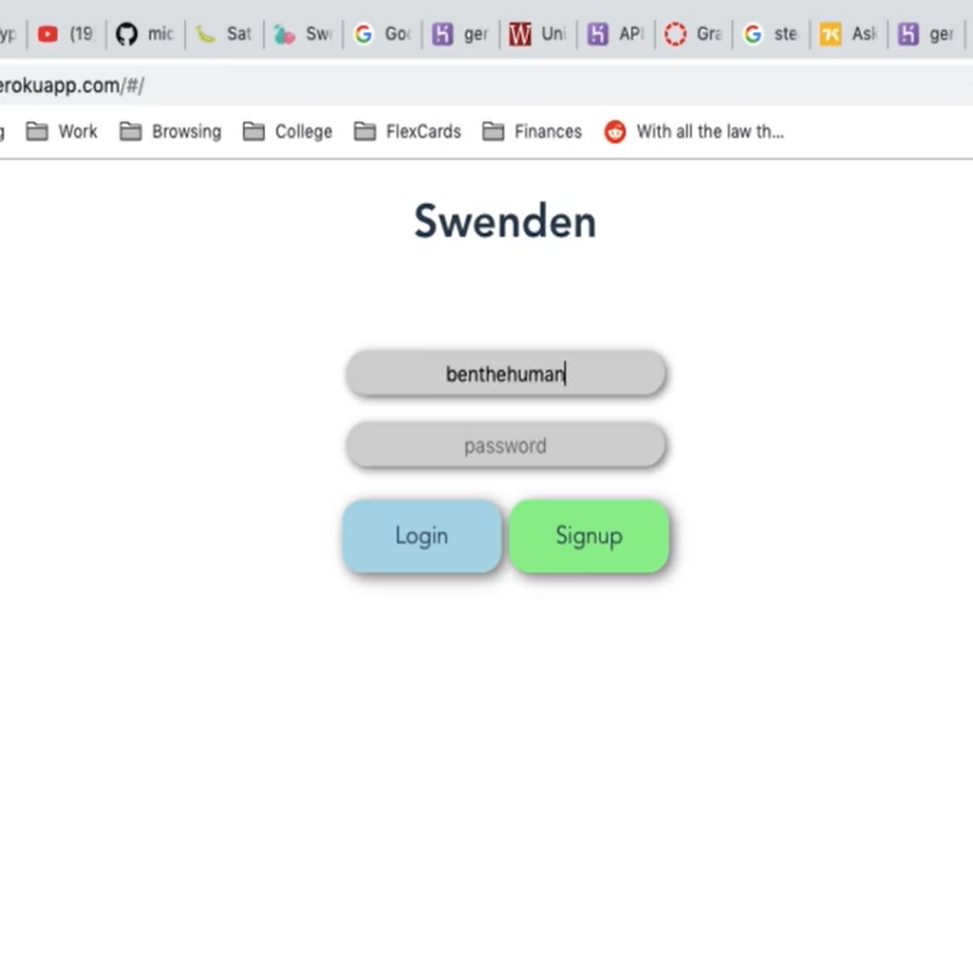 Flexcards (Prototype)
November 2018 - March 2019
A Prototype of an advanced study tool for the 2019 innovation competition Transcend Madison
Won Best Pitch (Early Stage).
Developed a new system for memorization that enables more granular recall.
Created a desktop app as a minimal viable product.
Validated the software in a partnership with a UW professor.
Piched the idea to industry veterans.
Tools & Technologies Used: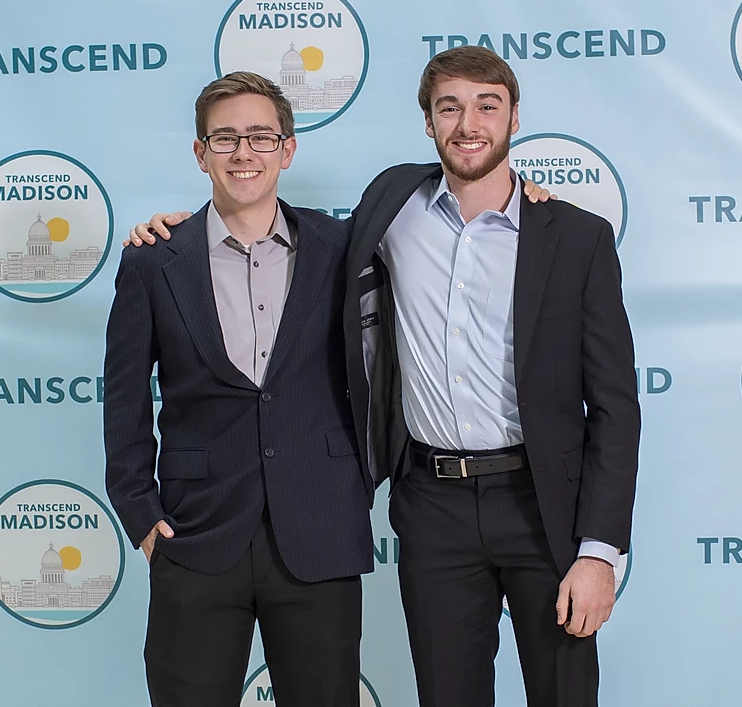 My final project for AP Calculus and AP CS Principles. For computation & visualization of Derivatives and Slope Feilds
Used a custom expression tree for computation, no math libraries used.
Expressed slope fields as a heatmap.
Solved for the derivatives of 1-variable functions.
Tools & Technologies Used: